When rigging or repowering a boat with Command Link® (CL) gauges, make sure that
you connect the trim signal wire. The pink wires, with white connectors, are normally
taped together in the lower pan. Remove the blind plugs and connect the two together.
The ECM will now provide the trim signal for the CL gauges.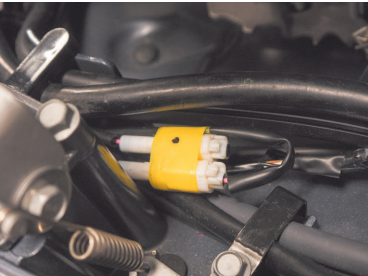 Refer to the Command Link Set-up Manual for the specific location of this wire
on different motors. The set-up manual also covers how to perform the Trim 0 Set
procedure so that the gauge displays the correct trim angle.