Excellent Condition 2008 F250TXR. 25″ shaft length, standard rotation, 228 freshwater original owner hours. $12,500. Engine was removed from a 23ft Pursuit. Customer has repowered with a new F250XCA digital throttle and shift engine Below are pictures of the engine, video of it running in our rigging ship(was de-rigged in winter March 2023 so we could not water test it), pictures of the cylinder leak down test on each cylinder and pictures of the compression test on each cylinder.
Included are the 704 Yamaha single engine control, key switch, main engine harness, two throttle and shift cables, two Yamaha Command link square gauges(tachometer and speed/fuel management) and harnesses, Sea Star steering cylinder and helm pump.
Before engine was removed, both trim cylinder assemblies (caps-seals and rods) were replaced along with a new water pump. Engine is turn key, ready to go. No propeller included. We have a Yamaha engine crate for shipping.
Please contact Andy Munao Jr at 920-264-0873 with questions, or text to 920.944.6519 or email [email protected]
ENGINE RUNNING IN RIGGING SHOP MARCH 2023
CYLINDER LEAK DOWN TEST 5% OR LESS ON EACH CYLINDER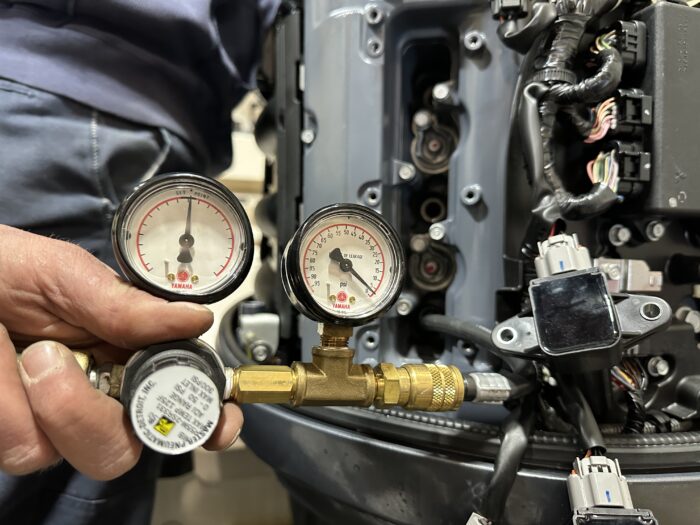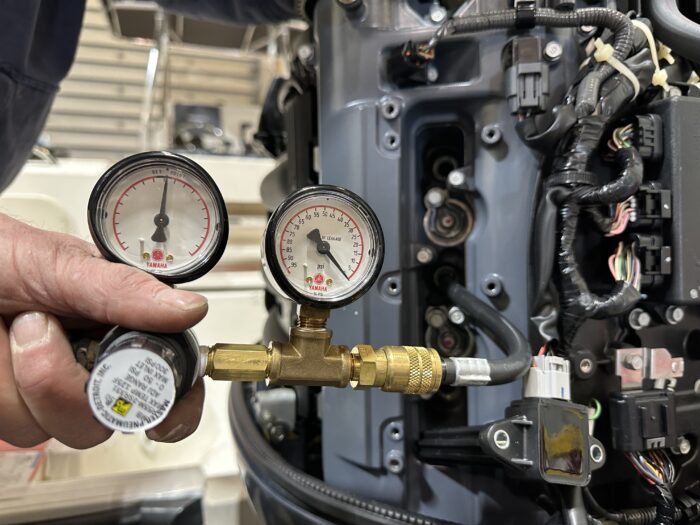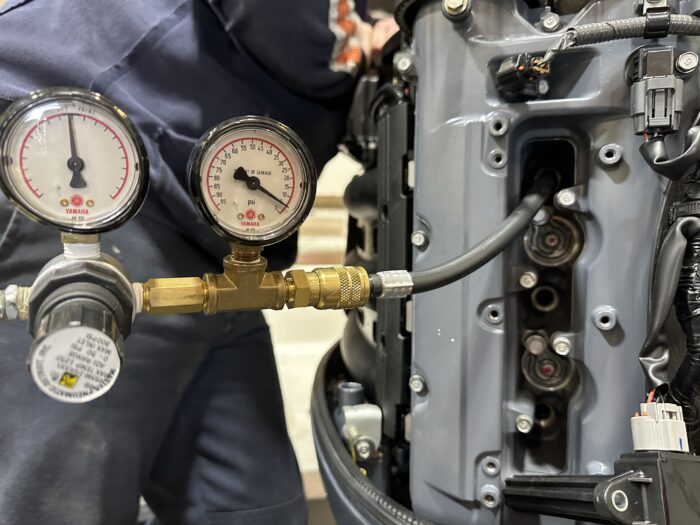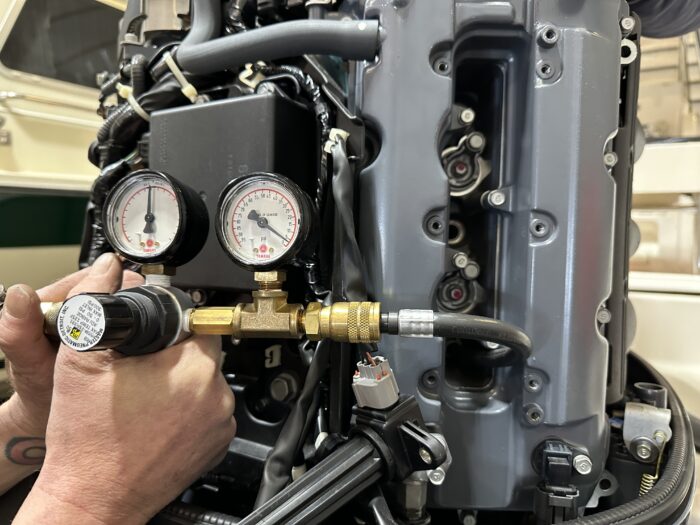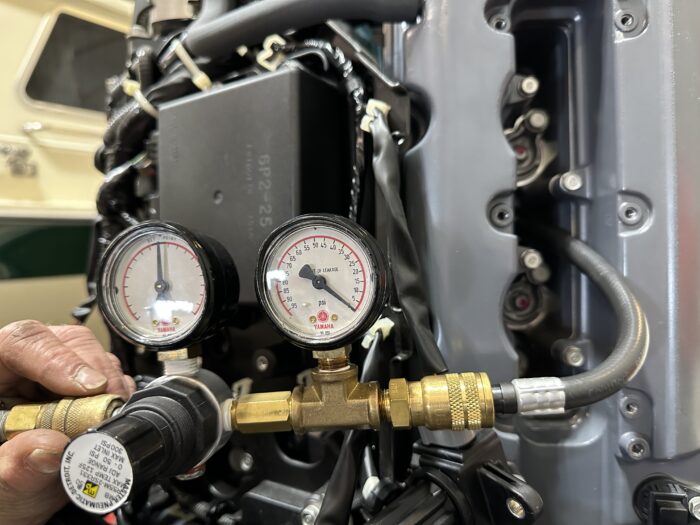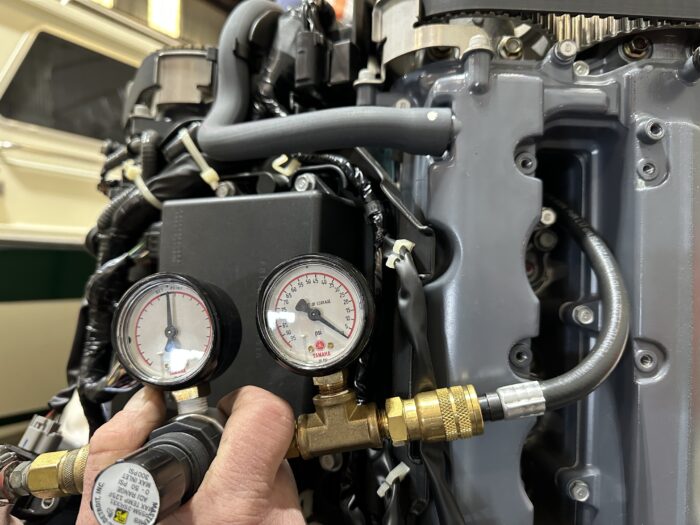 COMPRESSION TEST ALL CYLINDERS IN CORRECT RANGE