The rubber key cap snaps to fit over the end of the switch. The cover rotates with the key when starting and stopping a motor. If the rubber cap is dislodged and lost, or the cap remains on the key when the key is removed from the switch two problems can occur:
Water and debris can now enter into the switch assembly.
The rubber cap stuck on the key can prevent complete insertion of the key into the switch.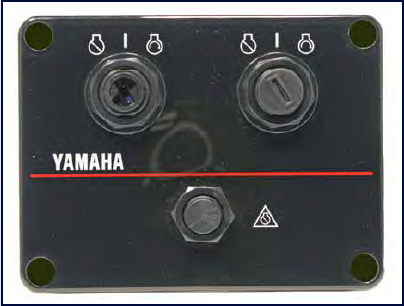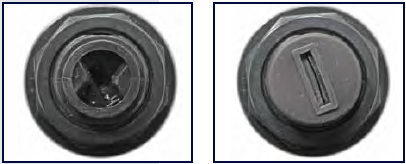 Inspect key switches during routine service for damaged or missing protective covers.  Yamaha uses two sizes of protective covers, 15mm and 18mm.
The 18mm cover, part number 6K1-82532-00-00, is used for key number series 300 and 700(key numbers starting with a 3 or a 7).
The 15mm cover, part number 703-82532-00-00, is used for key numbers series 400 and 800 (key numbers starting with a 4 or a 8).
Portions of this article are republished from the Yamaha On Board Magazine with full permission from Yamaha Motor Corp USA
Some of these comments and suggestions are from SIM Yamaha and do not reflect, nor are they intended to represent, any position from Yamaha Motor Corp USA.  SIM Yamaha freely offers this advice based on our years of experience selling Yamaha outboard engines, replacement parts and servicing Yamaha outboards.  Our primary goal is to give you the information you need to properly maintain your Yamaha outboard engine.