Yamaha uses a model coding system to signify different specifications of a motor.  In the past few years they've revised their model code designations.  Earlier model codes used the designation chart below (courtesy of Yamaha's Outboard & Rigging Parts Guide).  Note that the 2006 models don't use a year designation as they did in 2005 and earlier models.
Yamaha's current model coding system is as follows (courtesy of Yamaha's Product Information Guide):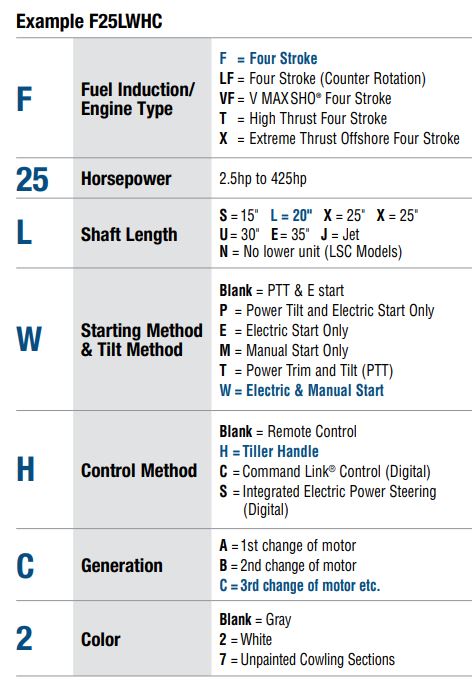 When ordering parts for a motor beyond 2005 a serial number is required to make sure correct parts are being ordered.  On older models the motor model code and serial number is located on a rectangular sticker on the ports side of your motor, on or near, the bracket.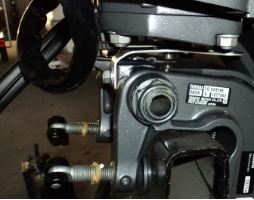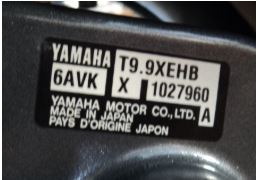 The more current models have a round sticker located under the cowling.  (PICTURE COMING SOON)