While installing most new sensors is an easy procedure, a simple mistake can easily damage them. Water pressure sensors are a good example of this. The sensor itself is installed into a large metal body. During sensor installation or removal, if force is applied to the "connector" portion of the sensor instead of the metal body, it can rotate the sensor inside the metal body. This breaks the internal connection and renders the sensor useless. Luckily, in the case of the water pressure sensor, a quick visual observation can help you determine if this has occurred or not.
On a good sensor, notice how the latch of the connector is aligned with the center of the peak of the metal body.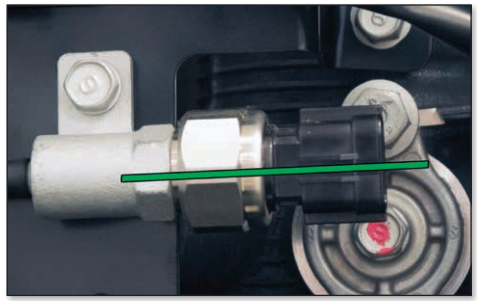 On a sensor damaged by improper installation, the connector no longer lines up with the peak.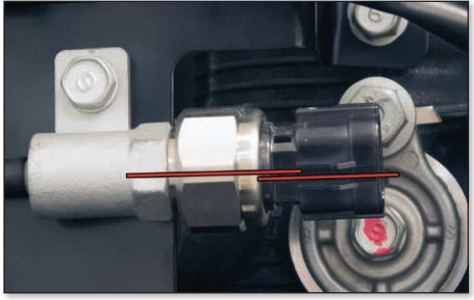 If you have a unit that is having a problem getting a water pressure reading, this is something you can check quickly and it could save you some time.